In this episode you'll learn about the Chemistry course of the Ron Paul Curriculum. Richard Emmons interviews instructor Kevin Poff. This course is targeted at 11th graders.
Freedom Quote
"A human being should be able to change a diaper, plan an invasion, butcher a hog, conn a ship, design a building, write a sonnet, balance accounts, build a wall, set a bone, comfort the dying, take orders, give orders, cooperate, act alone, solve equations, analyze a new problem, pitch manure, program a computer, cook a tasty meal, fight efficiently, die gallantly. Specialization is for insects." ~Robert Heinlein, Science fiction writer
Course Overview of Chemistry
This high school chemistry courses covers the basics of chemistry including what is chemistry, measurement, the atom, naming compounds, stoichiometry, gases, and more. Next the course covers  atomic and molecular structure including quantum theory, electron configurations, periodicity, and bonding. After a few weeks of review the course then covers topics students would expect to encounter in a second semester college level chemistry course. Other topics covered include oil production, oil refining and nuclear power.
The material covered in this course I cover in my course, if mastered, prepares the student to pass the CLEP exam. The course includes additional information to help the student cram for the chemistry CLEP examination.
You can click here to learn more about this course and the Ron Paul Curriculum.
Current Educational Journey
Just realizing that I have my whole life ahead of me to learn and master my trade excites me.
What If I'd Had the RPC
I really like the ala carte style of the curriculum, it lets students study what they find interesting. I think this is the biggest problem with public education. Kids can't study the things that they find interesting and suddenly when a student isn't interested in a subject the school psychologist diagnose him with ADHD or depression or something.
Advice to Parents
Be supportive, don't force the child to do anything they don't want to do. Most young people, if left to their own devices will development natural curiosities and want to learn. Live by example and try to emulate the type of person that you'd like your child to be.
Advice to Students
If you don't understand a subject or a concept right away, don't get frustrated. I used to get frustrated when I couldn't figure something out right away.
Recommended Book
My favorite book I ever read was Call of the Wild by Jack London.
For personal development I would recommend How To Win Friends and Influence People
by Dale Carnegie. That book is especially important for people like me who are more introverted. It teaches, in a very non manipulative way, how to have a conversation with someone.
Lastly, I would like to recommend the Radical Personal Finance podcast. It's fantastic.
Success Habit
Try to work without distractions, especially in this day in age. When you are working on something important, everything else should be ignored. If it's something you don't want to do, but you have to do it, set a time limit between 30 to 60 minutes and say you will focus on this task for 30 to 60 minutes and when you are done move on to something else.
About the Instructor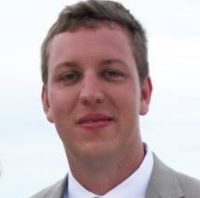 Kevin Poff earned his bachelors degree in Chemical Engineering at the University of Maryland, Baltimore County. He was the Chemistry Student of the Year at Anne Arundel Community College. Kevin works for Edgewood Chemical and Biological Center and is director of engineering for Asia Transport & Services Group.
Kevin is a lifetime science fan and hopes to instill that same mentality with your child through his chemistry course. He lives outside of York, Pennsylvania. Kevin is very happily married and has two dogs that occupy a lot of his free time.
Subscribe now so you won't miss a single episode!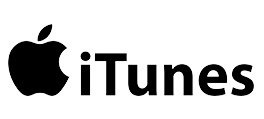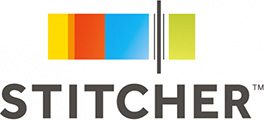 Click here to subscribe at iTunes.                                                    Click here to subscribe at Stitcher.
If you have a chance, please leave me an honest rating and review on iTunes by clicking here. It will help the show and its ranking in iTunes immensely. I really appreciate it. Enjoy the show!
Get News!
Subscribe to get homeschooling wit, wisdom and updates.