Listen to Richard Emmons read "The Last Radicals" which appeared on National Review Online in 2012. This article was originally published on National Review Online but it has since been removed. You can listen to it here or read the article below.
Then head over to www.RonPaulCourses.com to view all the Ron Paul Curriculum courses. You can watch the first 5 lessons of every course and learn more about how each course is taught.
The Last Radicals
There is exactly one authentically radical social movement of any real significance in the United States, and it is not Occupy, the Tea Party, or the Ron Paul faction. It is homeschoolers, who, by the simple act of instructing their children at home, pose an intellectual, moral, and political challenge to the government-monopoly schools, which are one of our most fundamental institutions and one of our most dysfunctional. Like all radical movements, homeschoolers drive the establishment bats.
In the public imagination, homeschooling has a distinctly conservative and Evangelical odor about it, but it was not always so. The modern homeschooling movement really has its roots in 1960s countercultural tendencies; along with A Love Supreme, it may represent the only worthwhile cultural product of that era. The movement's urtext is Summerhill: A Radical Approach to Child Rearing, by A. S. Neill, which sold millions of copies in the 1960s and 1970s. Neill was the headmaster of an English school organized (to the extent that it was organized) around neo-Freudian psychotherapeutic notions and Marxian ideas about the nature of power relationships in society. He looked forward to the day when conventional religion would wither away — "Most of our religious practices are a sham," he declared — and in general had about as little in common with what most people regard as the typical homeschooler as it is possible to have.
"People forget that some of the first homeschoolers were hippies," says Bob Wiesner, a counselor at the Seton Home Study School, a Catholic educational apostolate reporting to the bishop of Arlington, Va. In one of history's little ironies, today most of homeschooling's bitterest enemies are to be found on the left. "We don't have much of a problem from conservatives," Wiesner says. "It's the teachers' unions, educational bureaucrats, and liberal professors. College professors by and large don't want students who can think for themselves. They want students they can indoctrinate, but that's hard to do with homeschoolers — homeschoolers push back." He relishes the story of a number of graduates of his program who attended a top-tier Catholic university and enrolled together in theology classes taught by the school's most notorious liberals. They were of course more conversant with church orthodoxy than were many of their instructors. "The professors hated them. But the kids had fun. The president of that college at that time was trying to clean up the theology department, so when the professors would complain, he would call the students in and tell them to try to be polite — with a wink and a nod."
One of those liberal professors is Robin West of the Georgetown law school, who wrote a remarkably shallow and evidence-free jeremiad against homeschooling that was published to the journal's discredit in Philosophy and Public Policy Quarterly. More a work of imagination than one of scholarship, the article ignores the wealth of data suggesting that homeschooling is a largely upper-income and suburban phenomenon, and that homeschooled students typically outperform their public-school peers. West offers a caricature of homeschooling families far removed from reality: "The husbands and wives in these families feel themselves to be under a religious compulsion to have large families, a homebound and submissive wife and mother who is responsible for the schooling of the children, and only one breadwinner. These families are not living in romantic, rural, self-sufficient farmhouses; they are in trailer parks, 1,000-square-foot homes, houses owned by relatives, and some, on tarps in fields or parking lots. Their lack of job skills, passed from one generation to the next, depresses the community's overall economic health and their state's tax base." Education scholar Brian D. Ray, who specializes in homeschooling, found that West's claims "basically have no foundation in research evidence," and pointed out to the contrary that "repeated studies by many researchers and data provided by United States state departments of education show that home-educated students consistently score, on average, well above the public school average on standardized academic achievement tests. To date, no research has found homeschool students to be doing worse, on average, than their counterparts in state-run schools. Multiple studies by various researchers have found the home educated to be doing well in terms of their social, emotional, and psychological development."
The problem is not educational outcomes: Students in the Seton program tend to score on average in the 80th percentile on standardized tests. The problem is that progressives operate as though the state owned children as joint property. Dana Goldstein, writing in Slate, urged her fellow progressives to resist the temptation to homeschool, arguing that the practice is "fundamentally illiberal" and asking incredulously: "Could such a go-it-alone ideology ever be truly progressive?" She went on to argue that the children of high-achieving parents amount to public goods because of peer effects — poor students do better when mixed with better-off peers — meaning that "when college-educated parents pull their kids out of public schools, whether for private school or homeschooling, they make it harder for less-advantaged children to thrive." She does not extend that analysis to its logical conclusion: that conscientious, educated liberals should enroll their children in the very worst public schools they can find in order to maximize the public good. The numbers are against them, but West, Goldstein, and like-minded critics still bristle with hostility at homeschooling. There are three related reasons for that.
The first is that progressives by their nature do not trust people as individuals and feel that, whether we are applying for a credit card or popping into 7-Eleven for a soft drink, Americans require state-appointed overseers. If homeschooling weren't already legal — a happy consequence of the longstanding patchwork of exemptions in state-level mandatory-education statutes — it is highly unlikely that most state legislatures would vote to legalize it. Nine-tenths of American children attend government schools, and most of the remaining tenth attend government-approved private schools. The political class wants as many of that remaining tenth in government schools as possible; teachers' unions have money on the line, and ideologues do not want any young skull beyond their curricular reach. A political class that does not trust people with a Big Gulp is not going to trust them with the minds of children. While West would like to criminalize homeschooling — she writes wistfully of the days when "parents who did so were criminals" — others have sought to regulate it out of existence, for instance by declaring homeschoolers' residences to be public schools and requiring them to meet attendant planning and zoning standards, by installing such things as fire-safety systems, parking facilities, and emergency exits. "The good news is, there are very few people with authority and power who want to end homeschooling," says Jeremiah Lorrig of the National Home School Legal Defense Association. "They've given up trying to outlaw it — and now are trying to control it."
The second reason for this hostility is that while there is a growing number of secular, progressive, organic-quinoa-consuming homeschool families, there remains a significant conservative and Christian component. The reasons for progressive hostility to conservative Christians are many and complex, but one of them is that, like the homeschool, the church is something outside of government control, a forum that the triple constitutional protections of religion, free speech, and association place beyond the range of Leviathan's leash. Progressives are by their nature monopolists, and the churches constitute real competing centers of power in society.
A third reason is that the majority of homeschool teachers are mothers. A traditional two-parent family with one full-time breadwinner and one stay-at-home parent is practically built into the model. Goldstein scoffs at that as the "dated presumption that children hail from two-parent families, in which at least one parent can afford (and wants) to take significant time away from paid work," but of course the model is neither dated nor restricted to religiously conservative red-staters: Liberal enclaves such as Brooklyn and Seattle are full of stay-at-home moms. (Brooklyn, in fact, is a hotbed of crunchy homeschooling.)
Americans are dissatisfied with many things: Congress, insurance companies, Wall Street, the media. Many are dissatisfied with the government schools, too, and homeschooling has given them an opportunity to do something about that, taking matters into their own hands. They could do the same thing with health insurance and banking, as well, were the legal environment liberal enough. As its critics best appreciate, homeschooling is about more than schooling. The Tea Party and the Ron Paul movement are in some ways the conservative flipside of Occupy, albeit with better manners, more coherent ideas, and higher standards of personal hygiene. They comprise conservatives on the verge of despair at trying to achieve real social change through the process of electoral politics and the familiar machinery of party and poll, with its narrow scope of action, uncertain prospects, and impermanent victories. There is a different model for reform being practiced in more than 1 million American households, by people of wildly different political and religious orientations. Homeschooling represents a kind of libertarian impulse, but of a different sort: It is not about money. Homeschooling families pay their taxes to support local public schools, like any other family — which is to say, begrudgingly in many cases — and the movement does not seek the abolition of local government-education monopolies. (It should.) Homeschooling families simply choose not to participate in the system — or, if they do, to participate in it on their own terms.
And that is a step too far for the Hobbesian progressives, who view politics as a constant contest between the State and the State of Nature, as though the entire world were on a sliding scale between Sweden and Somalia. Homeschoolers may have many different and incompatible political beliefs, but they all implicitly share an opinion about the bureaucrats: They don't need them — not always, not as much as the bureaucrats think. That's what makes them radical and, to those with a certain view of the world, terrifying.
Subscribe now so you won't miss a single episode!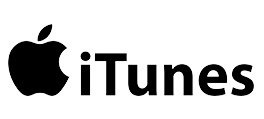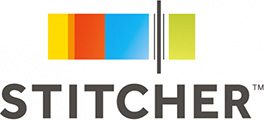 Click here to subscribe at iTunes.                                                    Click here to subscribe at Stitcher.
If you have a chance, please leave me an honest rating and review on iTunes by clicking here. It will help the show and its ranking in iTunes immensely. I really appreciate it. Enjoy the show!
Get News!
Subscribe to get homeschooling wit, wisdom and updates.