Our topic for today is "Rethinking College." College is getting more and more expensive. Student Loans are out of control. And a college degree does not guarantee a job at graduation like it used to. What should parents and students do? You need to really rethink the whole idea of going to college and getting a degree. We're here today to help you do this.
Richard Emmons discusses this important topic today with Bradley Fish, Jr. who is one of the instructors of the Ron Paul Curriculum. Bradley graduated with a 4 year degree from an accredited college the month he turned 18 years old. We're going to go into detail on how he did this. And how the Ron Paul Curriculum can help you or your children do the same thing.
Freedom Quote
"It was the best of times, it was the worst of times, it was the age of wisdom, it was the age of foolishness, it was the epoch of belief, it was the epoch of incredulity, it was the season of Light, it was the season of Darkness, it was the spring of hope, it was the winter of despair, we had everything before us, we had nothing before us, we were all going direct to heaven, we were all going direct the other way – in short, the period was so far like the present period, that some of its noisiest authorities insisted on its being received, for good or for evil, in the superlative degree of comparison only." ~Charles Dickens, Tale of Two Cities
The same thing is true with college today. It's the best of times because you have lots of ways to get college credit these days. It's the worst of times because bad college decisions can leave you deep in debt, underemployed, and unhappy on the job.
Rethinking College Overview
Bradley Fish explains in detail how he began earning college credit during the middle school years and how he completed his bachelors degree the month he turned 18 years old.
Richard Emmons tells a very different story of getting his college degree. East coast school to West coast school, engineering major to business, and losing a year's worth of college credit in the process. Yet getting creative and hard work allowed him to complete his degree in four years. Richard answers the question, "Do I need a degree from a prestigious university to get be successful in business?"
Bradley shares in this episode exactly how students can earn college credit while completing high school courses with the Ron Paul Curriculum. He explains all about the CLEP examination process and how Ron Paul Curriculum RPC CLEP Guides help you pass.
Advice to Students
Go ahead and take a CLEP cram/crash course and take the examination!
Recommended Book
Lowest Cost Colleges by Dr. Gary North. This book explains many different ways to earn college credit without attending class.
About the Instructor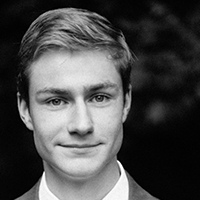 Bradley Fish, Jr. graduated from Thomas Edison State College in the month he turned 18 years old. He spent $13,000 to do this. Bradley teaches history and English in grades 6 to 8. He also teaches public speaking in the 9th grade. Bradley grew up in a large homeschooling family and was homeschooled from K to 12th grade. He is married and lives outside Atlanta Georgia. Bradley enjoys public speaking and is a member of Toastmasters International.
Subscribe now so you won't miss a single episode!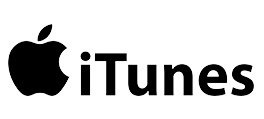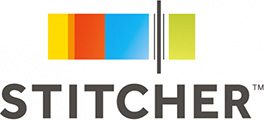 Click here to subscribe at iTunes.                                                    Click here to subscribe at Stitcher.
If you have a chance, please leave me an honest rating and review on iTunes by clicking here. It will help the show and its ranking in iTunes immensely. I really appreciate it. Enjoy the show!
Get News!
Subscribe to get homeschooling wit, wisdom and updates.